The inspiration for the pattern came in tandem from out-of-focus photographic light spots at night and snow fall. A pattern was followed that used transparencies and textures in conjunction with a custom drawn snowflake, crafted from the Lancôme logotype itself.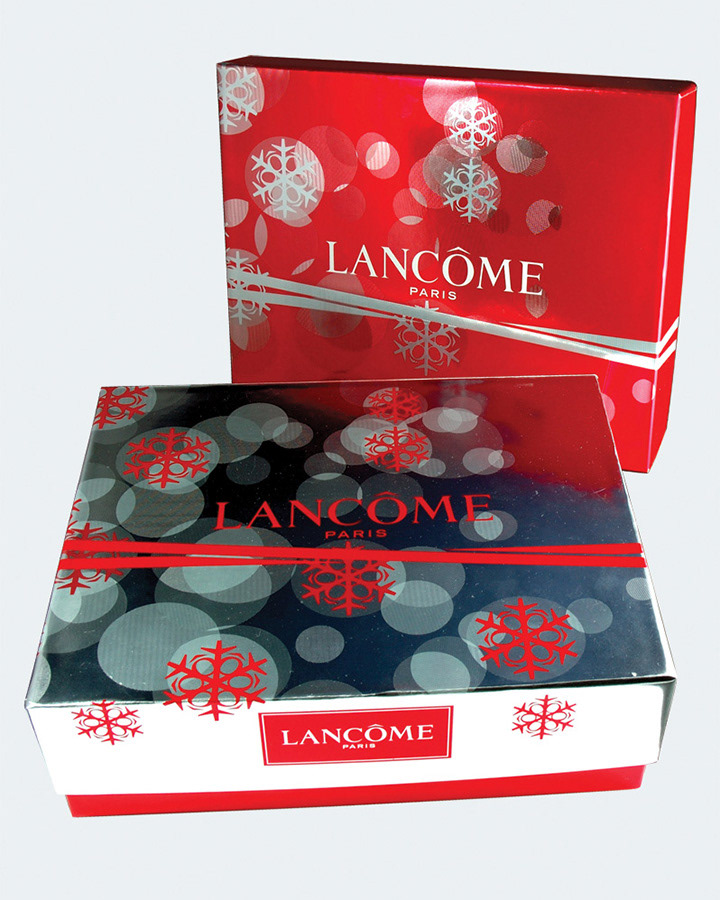 Translating the transparencies and textures onto the printed materials and packaging was managed through a use of transparent inks, dimensional printing, and embossing on mylar.

The design was so well received, that it was applied to their in-store expression and incorporated into their exclusive Lancôme Boutique. The gift-sets won awards as well.